In a world that is now officially facing a climate emergency, we need businesses to be bold and make decisions that are right for the planet. One company we admire for this very reason is Boston Tea Party.
This café chain has 22 cafés – and is still growing – but it's still small when placed against its high street competitors. And yet it has been winning awards and making the headlines for its commitment to sustainability, not least its decision to completely ban disposable coffee cups, taking a sizeable hit on profit.
We spoke to brand director Anita Atkins to find out more about the company's motives to put the planet before profit and hear more about the impact of its decision.
In a nutshell, tell us about Boston Tea Party…
Boston Tea Party (BTP) is a café chain of 22 sites across the south west and midlands.
We have been named the most ethical café chain in the UK for our commitment to sustainability, sourcing and approach to how we operate.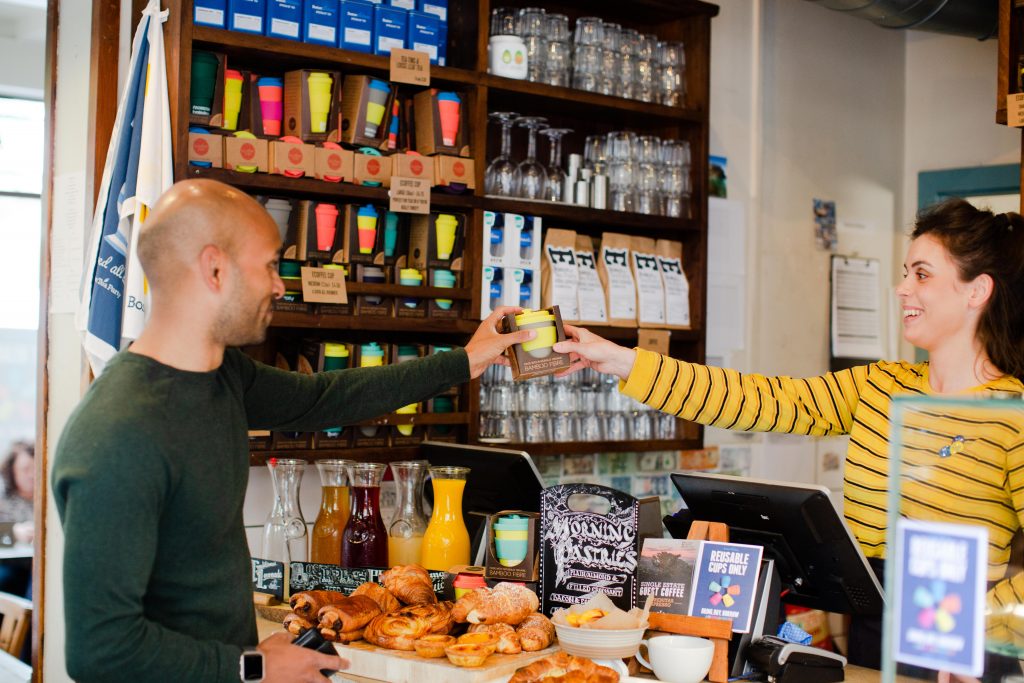 Why is the plastic issue so important to the company?
It was the elephant in the room for us. We've always been ethically minded in the way we work, from using free range and organic ingredients, to being powered by green energy and recycling all our waste (including food waste). The one thing that didn't sit right was the fact we were issuing single-use plastics.
What are you doing to tackle plastic pollution and what problems and successes have you had along the way?
We were giving out roughly 300,000 single-use coffee cups each year, and we had taken steps to replace plastic straws with paper ones and plastic water bottles with glass, but the cups were a bigger issue.
We didn't feel comfortable issuing cups that ultimately go in the ground, so began exploring alternatives. There wasn't anything we felt was a good enough solution so took the bold step to ban them completely.
This involves encouraging customers to bring a reusable coffee cup if they are buying a takeaway coffee. If you forget your reusable cup, don't have one or are buying a round of coffees for the office you can hire them from us, and return them to any of our cafes and get your money back. These are available for a deposit of £4.50, which we refund in full when you return the cup in a good condition.
Since we have done this, we've prevented 150,000 single-use cups being issued and raised over £15,000 for local causes – we donate 10p every time we sell a hot drink to takeaway in a reusable cup.
What would you say to convince others to take action on plastic?
Our sales are down 25% in takeaway hot drinks, but we're still convinced we've done the right thing. If we don't take bold action, nothing will change. Individuals making small changes helps, but we need the big operators to do more to tackle the issue before it's too late.
Before too long I'm sure there will be government taxing on single use plastic, so why not get ahead and make a change now and have a real impact?
What do you think your industry/peers should be doing to make a difference collectively?
To follow what we have done would be the ultimate, but small changes can help. We visit lots of chain competitors and see people sat inside using a takeaway cup. Why? Give them crockery!
I know in Bristol there are collectives working together to help to form a deposit scheme that would allow loan cups to be borrowed and returned to help reduce issuing of single-use cups. More collaboration and shared partnerships are key to tackle the issues.
Can you tell us about some other inspiring plastic pioneers or projects that you admire, and why?
One of the inspirations for us to take the plunge was FRANK Water. FRANK switched their bottles from plastic to glass and lost a third of their business overnight. Once we heard this, we started stocking their water and they gave us the courage to make the step. They did it as it was the right thing to do, regardless of the cost. This bravery really inspired us to do the same.
How can people find out more about your plastic-free quest?
There's more information about the single-use coffee cup ban on our website or follow the hashtag #noexcuseforsingle on social media or pop in to one of our cafes to find out more!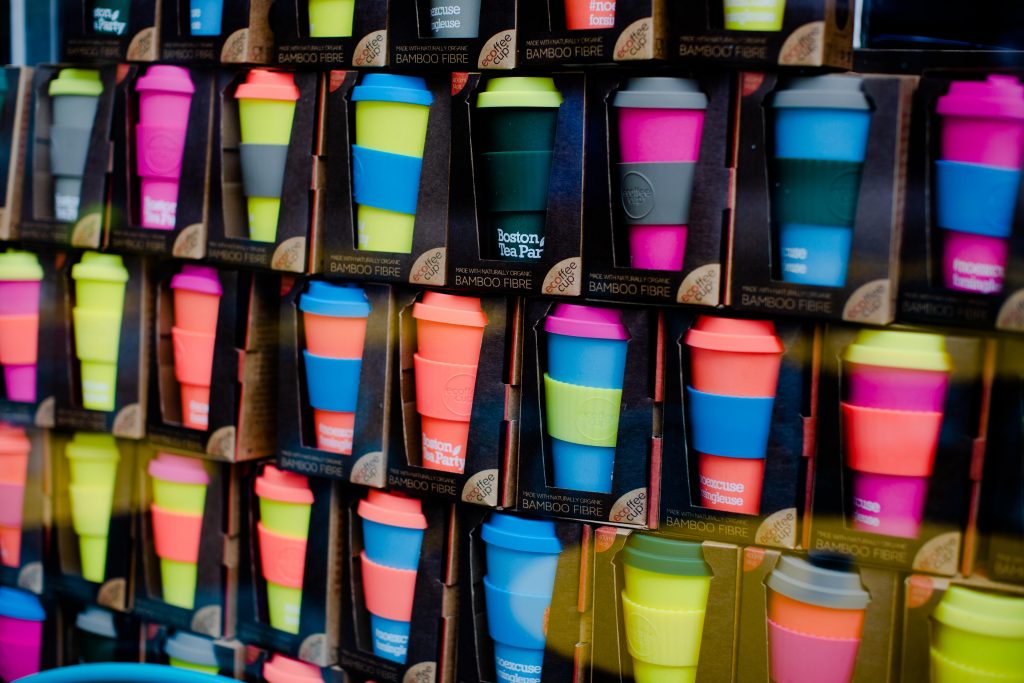 Read all our Plastic Pioneer interviews here – we'd love to hear your suggestions for people or organisation to feature in future. Contact us with any suggestions.