With most shops shut and a shortage of items over the past few months, many of us have been turning to a range of 'reuse hacks' to see us through lockdown.
We've been noticing some brilliant ideas being posted on Instagram, like this wristband bunting by @cycle_recycle and everyday items like cans and bottles being turned into planters and vases by @theglassisalwaysgreener and @allthingsnice_4life.

Here at RAW, this is music to our ears. We live by the reuse, reduce, recycle mantra and love nothing more than an inventive and unusual way to reuse something that would otherwise be chucked away.
So, we set you a task on social media – tell us your best reuse hacks during lockdown – and you didn't disappoint. We heard so many creative ideas that we wanted to put them together in a blog and share them forevermore.
Here's our compilation of some of your best #reusehacks – we'd love to hear more, so do let us know what you've been doing in the comments below or tweet us @RAWBottles.
Use up the odds and ends
Those final ends of things like soap and candles can be so annoying, but we heard some great solutions.
On Instagram, Anthony says he likes to melt down old candle stumps to remake new candles, and he also combs the beach for odds and ends of rope to weave into bracelets.
Suenorthstar says: "Another great tip is when your soap or shampoo bar is nearly finished (so small it's hard to use) grate it with a cheese grater and put it into your bath. It makes excellent bath soak, makes the water super soft and cleans the bath as well." We can't wait to try this one!
Don't ditch junk items
So many of you have been diverting the junk from the recycling bin and getting creative instead. On Twitter, Anne says she has been using old juice cartons as pen, brush or paint pots: "Just cut off the top, decorate and tah dah!"
Karen says she tries to reuse whenever she can. "Jars get reused for pickled cabbage, takeaway boxes for lunch boxes and old pillows crafted into cat beds and garden cushions."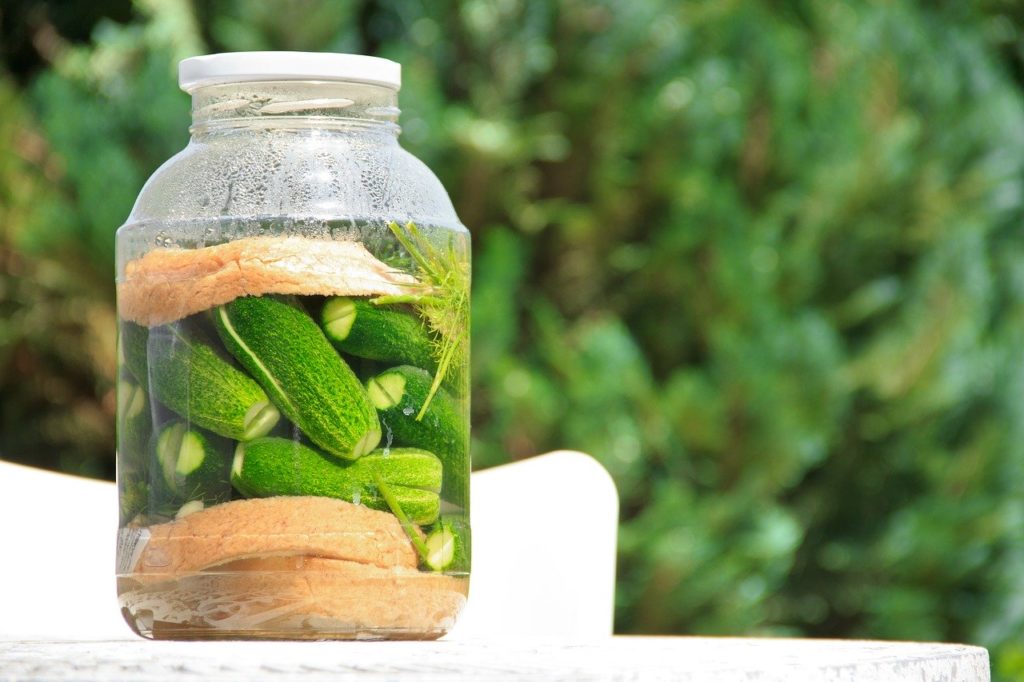 Gardening hacks are a growing trend
With garden centres closed and more time to spend in our gardens (if we're lucky enough to have one), lockdown presented us with a problem – what can we use to grow flowers and vegetables? Over to you for some brilliant solutions.
"We have saved our empty milk bottles and are using some of them for plant holders. My mum and I have been putting seeds into toilet paper and we've grown strawberries and tomatoes so far!" says yass__itzz__chloee.
We thought Anna's use of plastic milk bottles was genius – she pierces holes into the bottle lids and uses them as watering 'cans'!
And lippymother has been reusing butter tubs and yogurt pots as plant pots to grow seeds in for the allotment and has even cut milk bottles in half.
Clothes, fabric and more
Lockdown has encouraged a lot of us to have a sort through our wardrobes, but with charity shops closed we've had to find creative ways to use the clothes we no longer want.
At Louise's house, it's been about revamping them to wear again. "My daughter has tie-dyed a lot of tops to revamp her wardrobe for free," she says.
Other ideas include making bedspreads from old clothes like Maggie, and Tigerwibi has used up her wool stash to knit washing up cloths for the whole family.
Background photo created by freepik – www.freepik.com