Disposable masks, gowns and gloves have been a hot topic during the COVID-19 crisis – and not only because of the dire shortage of them among healthcare professionals.
Alongside the PPE shortage disaster has emerged another pressing concern – the explosion of single-use plastics in the coronavirus pandemic.
While the world battles to produce and disseminate more disposable plastic PPE gear, we're also being encouraged to use single-use plastic bags and to buy more food less often, increasing our consumption of plastic packaging. Restaurants remain closed, and the takeaway industry is booming, with mountains of tubs, sachets and plastic wrapping piling up.
But our plastic-free beliefs don't have to be ditched at this time. There's plenty we can all do to keep fighting plastic pollution and to reduce our personal consumption of plastic.
Top five ways to be plastic-free during lockdown
1. Support local food businesses
Many of your local food businesses will still be open. It's tempting to head to the supermarket once a week and buy everything in bulk, but shopping local will support people's livelihoods, and generate less plastic packaging.
Investigate local food box deliveries in your area too. Produce usually comes unwrapped in a box, and much of it will be locally grown, which means fewer food miles.
There's been a huge surge in milk deliveries during the lockdown. For many, this is a more convenient option when it's hard to pop out to the corner shop. But, as most of the milk comes in returnable glass bottles, it also helps to reduce the number of plastic bottles you buy. Win/win.
2. Don't ditch reusables
Despite press propaganda, it's still safe to use reusables if you follow some simple hygiene steps. Thoroughly wash your reusable bottles, cups, plates and containers regularly using washing up liquid and hot water. This is an effective way to dissolve and kill the coronavirus, other viruses and bacteria.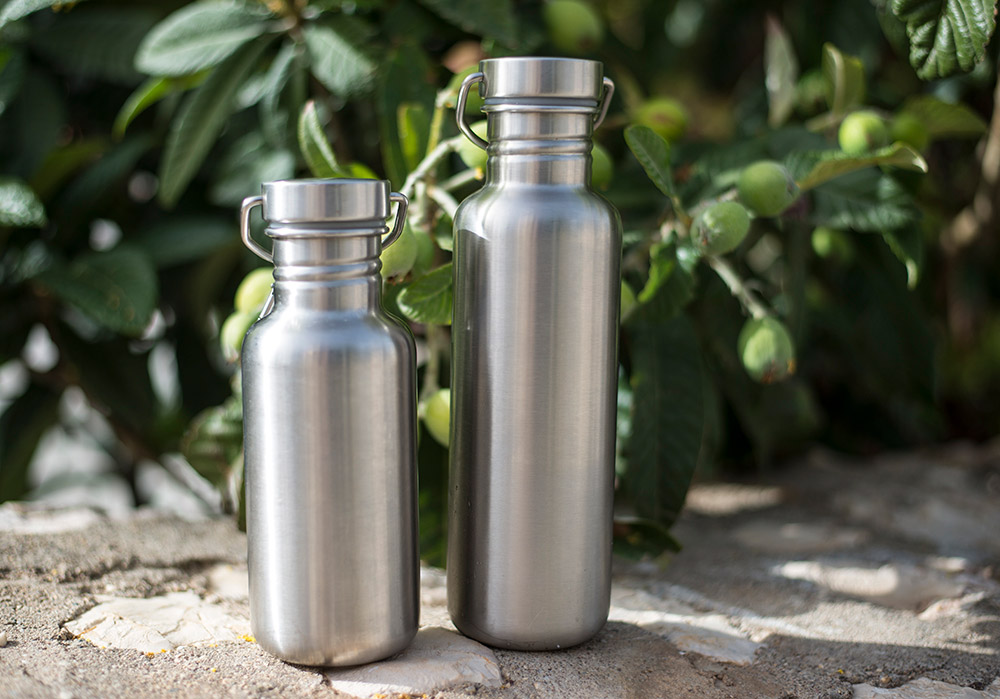 As we noted in our recent blog Plastic pollution, reuse and COVID-19, dishwashers are more effective than handwashing because of the added benefit of high temperature and prolonged washing.
Dr. Vineet Menachery, a microbiologist at the University of Texas Medical Branch recently said, "I wouldn't expect any virus to survive a dishwasher."‍
As for shopping bags, you're unlikely to get COVID-19 from your own reusable cloth bags, because "if the surfaces absorb, it's harder to transmit the virus." And again, regular washing with detergent and water will destroy the coronavirus.
3. Use plastic-free alternatives around the home
Why not do a plastic audit of your home and find ways to make simple swaps to help the environment?
If your recycling bin is full of home cleaning products, have a go at making some simple homemade alternatives. Wash out and keep old bottles and reuse them for homemade sprays and soaps.
Too much soft packaging going in the bin? Save old glass jars and store dried foods in those instead. They last for ages and look more attractive than plastic bags. Seek out local refill and zero waste shops to get stocked up.
Bread making has been all the rage during lockdown. If you can get hold of flour and yeast, making your own is super satisfying and also eliminates all those plastic bread bags.
Overhaul your beauty regime. Use the tips in our guide to plastic-free beauty to get started, from switching to refills and solid beauty bars to making your own products at home.
4. Reuse and repurpose
There are loads of ways to turn old stuff into new and use less plastic as a result.
Wipes are one of the biggest offenders, but can be easily made out of old towels or clothing. You don't need to know your way around a sewing machine to turn old towels into reusable face pads, cleaning rags, baby wipes or pantyliner fillers. Check out the many tutorials on YouTube to get started.
Clothes shops may be shut, but you can revamp your wardrobe with some simple alterations. Turn up trousers to make new shorts for summer or upcycle old t-shirt logos into sew-on badges for jeans and jackets.
5. Get crafty
This is one that many homeschooling families will already be great at, but adults shouldn't rule out the joy of junk modelling.
Keep all that throwaway packaging in a big box and use Pinterest and YouTube to help get your creative juices flowing.
How to be an armchair activist during lockdown
Now's the time to add your voice to the issues that matter, and it's easily done without even leaving your house – the perfect lockdown activity! Here are a few ways to help out and get your voice heard…
1. Make plastic polluters pay
Our sister charity, RAW Foundation, has been calling for a tax on single-use plastic producers and demanding that they cut the amount they produce and sell by half by 2025.
Why? Because RAW founder Melinda Watson was incensed and deeply saddened by the insidious proliferation of western brands during her expeditions to track the plastic footprint of South America and Africa.
"I expected to find a lot of plastic on my journey, but I am still deeply shocked by the sheer ubiquity of plastic pollution from global brands, even in the most remote places," says Mel.
"Plastic waste from Coca Cola and Nestlé (two of the world's top-three plastic polluters) turned up in our samples virtually everywhere. These brands – with their throwaway products and packaging – are responsible for promoting and perpetuating our modern throwaway culture."
Add your voice to our #TaxPlasticPolluters campaign now.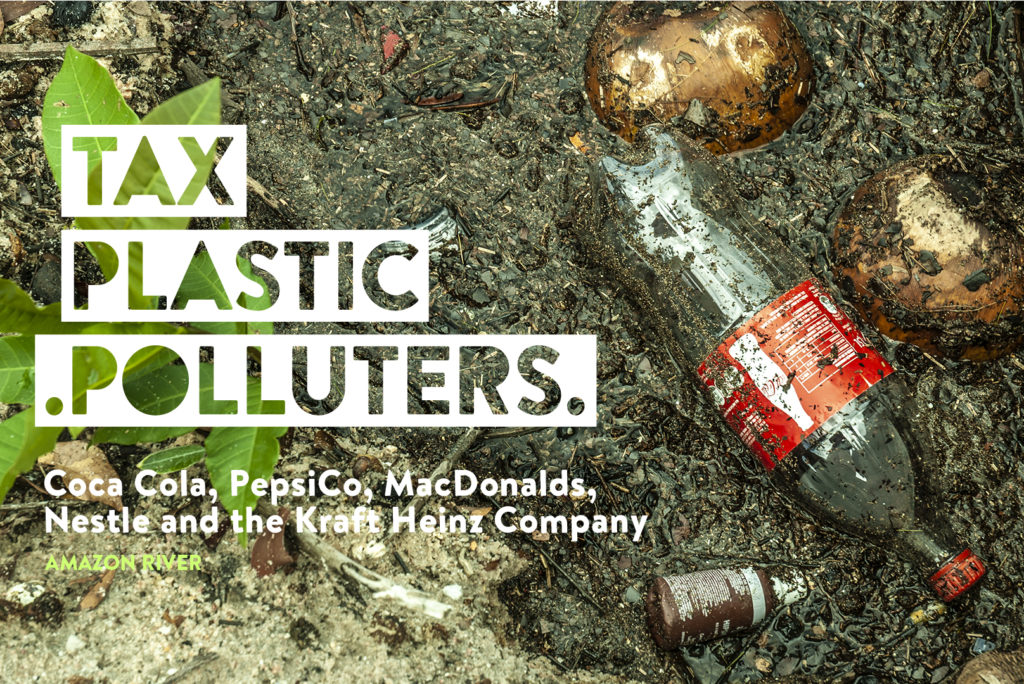 And we're not the only organisation campaigning for plastic producers to be held to account. Surfers Against Sewage's brilliant #ReturnToOffender campaign is tracking plastic pollution in Britain's public spaces, challenging manufacturers to do more to protect the environment.
Do your bit by following the campaign's 'See it – Snap it – Share it' mantra. Take a photo of branded plastic pollution that you come across on your daily walk and share it to social media, tagging and urging manufacturers not to abandon action on the plastic pollution crisis.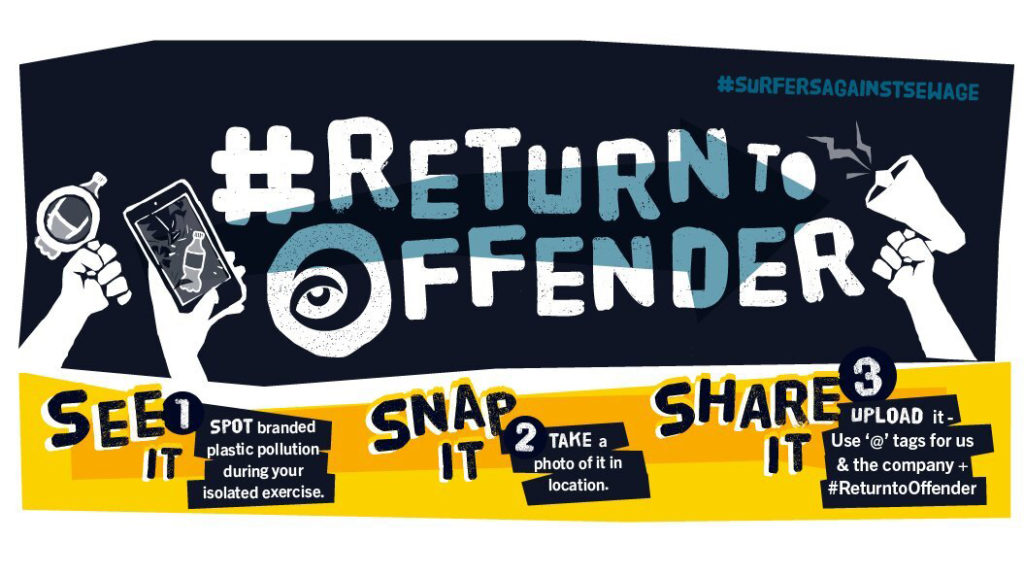 2. Speak up about COVID-19 and the planet
As the Coronavirus pandemic continues to spread, plastic industry groups have used the crisis as an opportunity to exploit people's fears around COVID-19. Legislation to limit single-use plastic has been rolled back, and pro-pollution agendas are being pushed.
If this concerns you, sign Plastic Pollution Coalition's campaign to STOP Corporate Plastic Polluters From Exploiting The Global Pandemic. It's aimed at US government, but is well worth adding your voice.
Back on UK shores, Greenpeace is campaigning to tell government that Covid-19 bailouts must work for people and planet. Sign their petition to tell the government that public money given to companies must be used to build a better future. Their message to the government is to "invest in a new sustainable economy that puts people first and protects the planet we all depend on".
3. Be a #StayAtHome warrior
If you want to tackle the nature crisis close to home, become a 'Backyard Nature Guardian' to help protect the planet for the future. If you think it's time to save the planet sign up at Backyard Nature to access the tools you need to protect your own patch of nature.
It doesn't matter how big or small your patch is. It could be a plant pot on a windowsill, a bit of grass close to home, or a corner of outdoor space. What does matter is that everyone can do something little and often to protect it, so that plants and wildlife can begin to thrive again.
And lastly, if you're part of the refill revolution, show the world what you're doing by joining in with Refill's Refill At Home initiative. Snap some pictures of how you're refilling at home right now and share them on social media using #refillathome to encourage others to do the same.
What steps are you taking to live a plastic-free life during lockdown and keep fighting plastic pollution? We'd love to hear your tips and tricks – get in touch via Twitter @RAWBottles.