Passionate about solving the plastic problem? Pained by packaging? If you're in London on November 13th, head to FuturePlanet's event 'People Power! The Plastic Revolution' for an evening of inspiration, networking and discussion.
A panel of plastic pioneers
RAW Bottles co-founder Chris Johnson will be joining a panel of leading sustainability pioneers, including Trewin Restorick, founder of Hubbub, Natalie Fee, founder of City to Sea, Cath & Hanna of Less Mess and Hege Sæbjørnsen, Sustainability Manager at IKEA.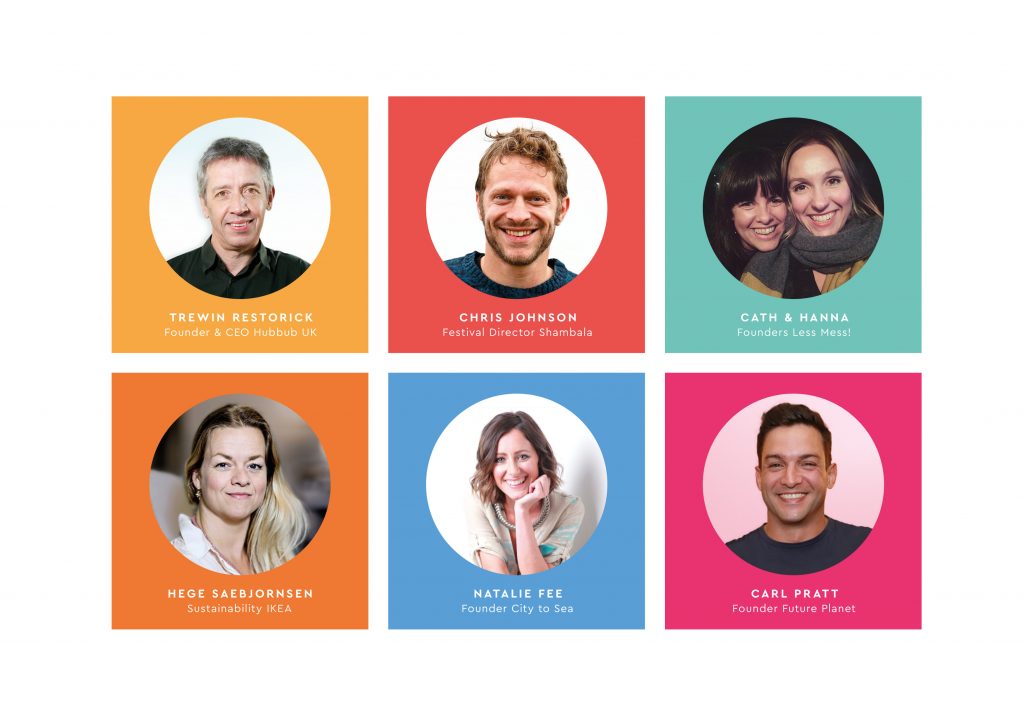 The evening will look at how we can keep up the momentum on solving our addiction to single-use plastic and move to responsible use of plastic and other materials. It will explore the explosion in media attention in the year since FuturePlanet's last event on plastic and packaging.
Collaboration is at the heart of solving this challenge. We're looking forward to hearing from other speakers and the audience on projects that have the potential to bring systems-level change to empower all of us to live in a sustainable future.
Tried-and-tested solutions
Carl Pratt, Founder of FuturePlanet says: "It's fantastic to have Chris on the panel this year. We love to hear about tried-and-tested initiatives that have proved to be successful when it comes to reducing single-use plastic at events, and Chris is leading the way with RAW Bottles and Shambala Festival."
"We have a super star panel of speakers, each able to address the plastic problem from a unique point of view. It will make for a lively and informed discussion. FuturePlanet events empower change makers to make businesses more sustainable and all of us to support them.'
Get a 25% discount on tickets
FuturePlanet is offering friends of RAW Bottles a generous 25% discount on tickets to the event. Just use the code RawFriendsFuturePlanet25 at the checkout to purchase your ticket for the discounted price of £8.25. Find out more and buy tickets for People Power! The Plastic Revolution here.