RAW Foundation Turkey continues to work hard to inspire change towards a zero-waste future in Turkey. As with last year, our sister charity has been busy monitoring Patara Beach in Turkey for plastic pollution. In the past few weeks, RAW's dedicated team of volunteers have conducted three different beach transects, including a brand audit, in the sweltering heat! It was hot, hard work, but the results show what an important job this is.
Protecting the natural biodiversity of Patara Beach
As well as being Turkey's longest, Patara beach is also unquestionably one of the most picturesque and unspoilt beaches along the Mediterranean.
Stretching over 18 kilometres, it is in an area of outstanding natural beauty and ecological importance. As a key biodiversity area, rich in birdlife and one of the few remaining breeding grounds in the Mediterranean of the endangered loggerhead turtle (Caretta Caretta), it is the second most important turtle nesting beach in Turkey.
Thanks to the nearby ancient Lycian city of Patara, from which the beach gets its name, and the resident loggerhead turtles which are a protected species, Patara beach has escaped the development that mars many lesser beaches around the Mediterranean.
Declared a special protected area in 1990 and off-limits for development because of the turtles, including the green turtle (Chelonia Mydas), water sports are forbidden and the beach is closed after sunset from May to October to give the turtles peace in which to lay their eggs.
Despite this, Patara is subject to volumes of the same pointless plastic pollution that blights almost every beach on the planet.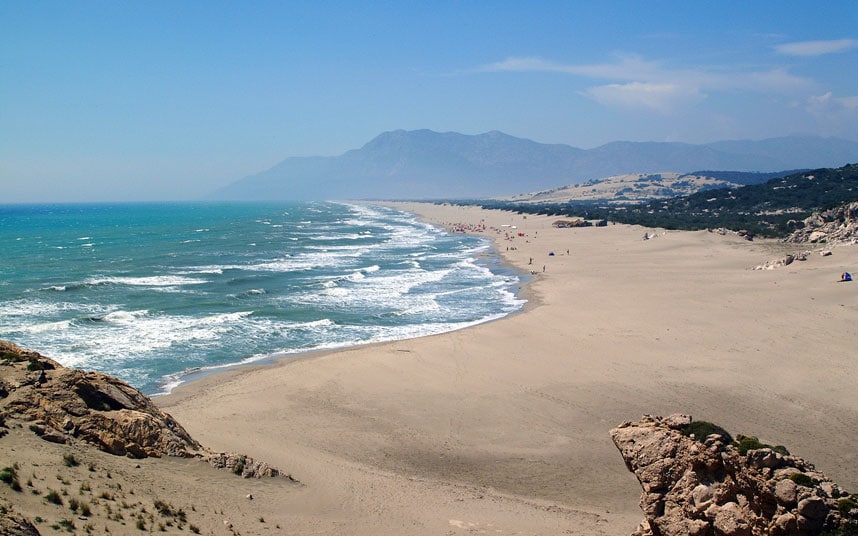 3 beach cleans and transects in Turkey
Located between Kaş and Fethiye (Antalya Province) on Turkey's southwestern Turquoise Coast, a small group of committed volunteers conducted three beach cleans and transects at:
the main beach access at the far east end of the beach, past the small village of Patara and adjacent to the Lycian ruins of Patara near a small beach cafe with some sunbeds and umbrellas;
a midway part near the Eşen River which divides the beach into two sections
and the far west end of the beach near Kumluova.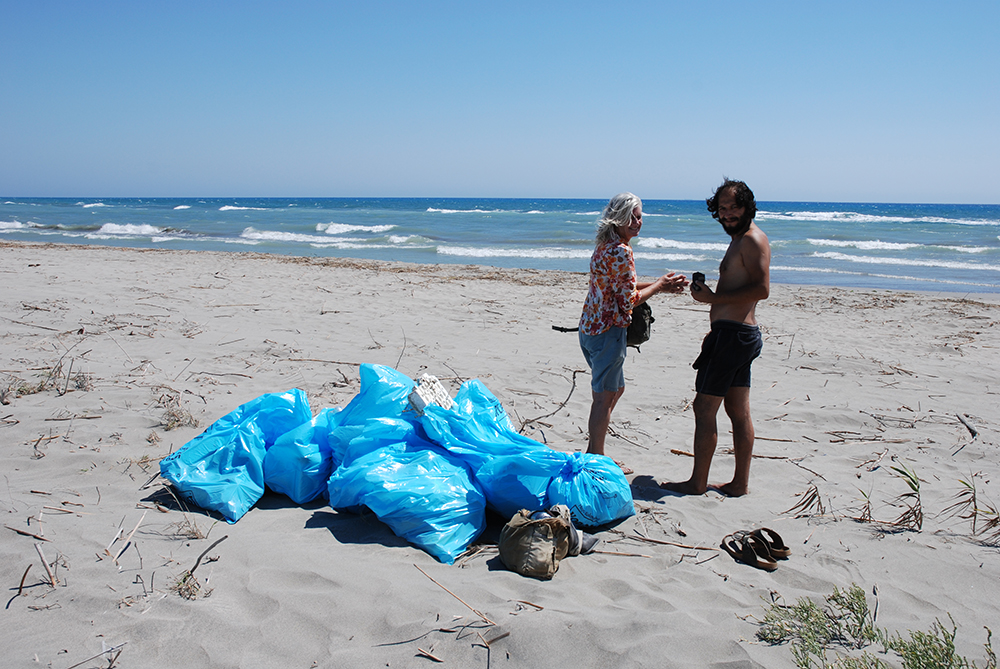 Why Turkey needs to change
Thank you so much to everyone who has helped out – this research is so important for a country that is struggling to control plastic pollution. Turkey is the second-largest contributor to plastic production and plastic waste mismanagement in the Mediterranean. On top of this, Turkey has become one of the Top 10 global waste importers and only 6% of Turkey's domestic plastic waste is recycled.
All our results will feed into WWF Turkey and the Break Free From Plastic databases, helping to build up a better picture of the problem that exists here in the Mediterranean, and to find the solutions that Turkey so desperately needs.
Preliminary analysis of our findings indicate that typical offenders, such as Coca-Cola, Nestlé and key local brands, are prevalent. And – not surprisingly – it also includes Corona waste like disposable masks.
RAW Foundation Turkey will continue to conduct beach cleans and transects, with three more planned in the Autumn.